INNOVATION IN A CLICK!
Find out about SpeedyCover, the handiest, fastest and most effective solution to cover books, exercise books and documents of all sizes. Ask for it in the best stationery and book shops!
SPEEDY HOME
INNOVATION IN A CLICK!
Watch the video to find out how easy it is to use SpeedyCover: few, quick steps for perfect covering of any book. A must-have tool for the best covering and protection of notebooks and papers thanks to the special film with two pockets and to blade that cuts and welds in just one operation.
CONSUMABLE
MULTIPLE FUNCTIONALITIES
SpeedyCover is the innovative tool to cover schoolbooks, put bookmarks, customize gift bags.
CONSUMABLE
SpeedyCover is a unique equipment: easy to use, efficient, ergonomic and functional, Thanks to the low waste of film it is eco-friendly and cost effective.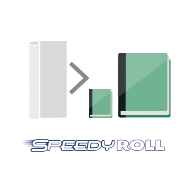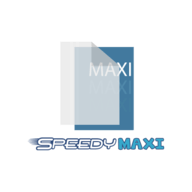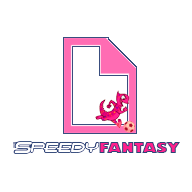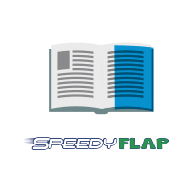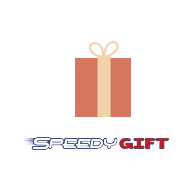 SPEEDYCOVER
WHAT IS SPEEDYCOVER?
SpeedyCover is a robust machine, designed and engineered for automatic, fast and efficient covering of books of different shapes and sizes. A unique and special feature of Speedycover also allows to cut and weld several types of plastic bags to any required size.
It is 100% made in Italy, complies with European standards and is CE marked.
WHAT IS SPEEDYCOVER?
SERVICE FIRST!
In a fast moving labour market where people rush and have little time, SpeedyCover is a not-to-be-missed opportunity for retailers who want to grant their customers a fast and complete service to cover exercise books and schoolbooks. Its versatility also makes SpeedyCover ideal for public and private libraries, copy centers, and any business where proper document storage is required.

WHO IS IT FOR?
BOOK AND STATIONERY STORES
SpeedyCover meets the requirements of  all the stores aiming to increase and enhance their sales of books and gifts wraps. It can also be very useful in libraries, copy centers and general business.

HOW DOES IT WORK??
WATCH THE VIDEO
Speedycover works with a roll of film with two pockets. Each roll is supplied in its handy dispenser box. It only takes few seconds to have books covered with Speedycover. Its blade welds and cuts at the same time, and allows perfect  covering of any paper or cardboard surface. Watch the video!

TIME
YOUR TIME IS PRECIOUS!
One roll, many sizes,: small, medium and large, for the best and fastest covering of books of different dimensions. Each film roll is perfectly packed in its box.

LOW COST
PROFIT FOR EVERYONE!
We offer you an innovative saving opportunity, thanks to the low costs.

ONLINE
ALWAYS CONNECTED!
Visit our website to know  what's new, ask for technical support, and start  SpeedyCover warranty.
We recommend you to take a look at the answers to the most frequently asked questions. Please create an account to receive support and assistance within just few steps!
REGISTRATION
CREATE YOUR ACCOUNT
Once signed in, you can view and edit your personal data, manage your SpeedyCover devices and contact RiPlast.
From your account you can ask for technical support for your Speedycover through few simple steps. You will also receive our newsletter with the latest news from RiPlast world!
CONTACTS
COME AND VISIT US!
We are always available! You are always welcome to experience the potentials of Speedycover at our head offices in Pogliano Milanese.
CONTACTS
COME AND VISIT US!
… OR CONTACT US NOW!